What You Need To Know About Condo Renovation in Singapore
Condominiums in Singapore usually come in smaller sizes. But renovations for them are more complex than those for HDBs, especially if you plan on renovating your whole condo. As a result, you will have to make big decisions and plan a lot to ensure a smooth renovation experience. While it is a complex job, the results are definitely worth it. With a detailed plan, it is possible to remodel your condominium completely with no trouble at all. Here is what you need to know before deciding to renovate your condominium.
Seek for Proper Renovation Approvals
One of the most important tips for condo renovation is to inquire about renovation policies, especially the needed documents subject to approval. This is to ensure that before you proceed with designing your space, you have permission of which plans you submit must be carried out.
Submission of Building Plans for Approval
The normal submission of building plans is for construction works that affect drainage reserves or public sewers. A Qualified Person (a registered architect or a registered professional civil or structural engineer) must submit the application.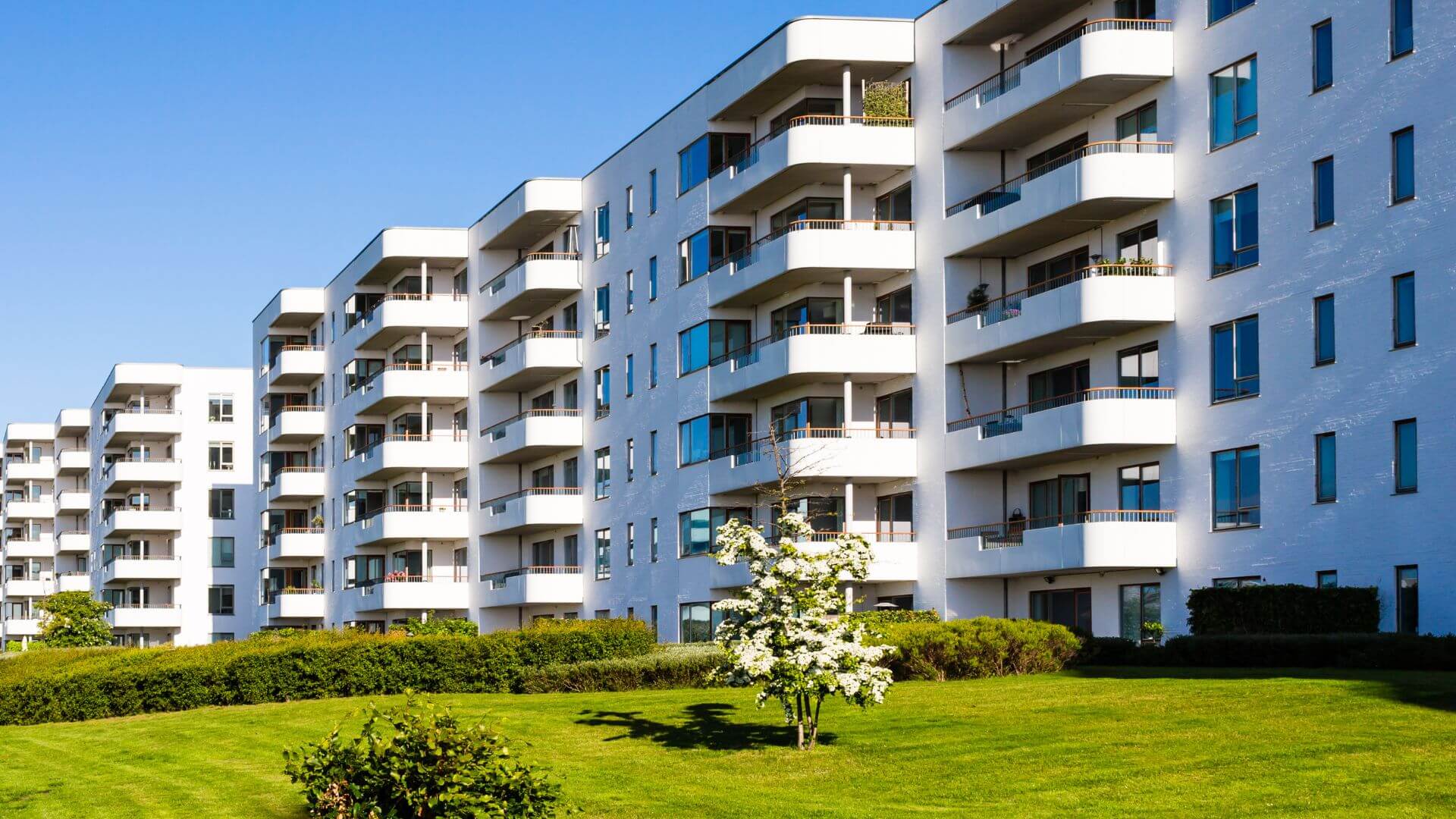 The plans must be certified by the Qualified Person (QP) that he inspected the building and its overall structure, ensuring that it can resist the additional load of the proposed building works. The processing time is within 14 working days, and a notice of approval will be issued. Lastly, a set of approved plans will be microfilmed and returned to the QP. The simplified submission of building plans is for construction works that do not affect drainage reserve and public sewer. The Qualified Person must purchase copies of the Drainage Interpretation Plan (DIP) and Sewerage Interpretation Plan (SIP) from the Ministry of the Environment. He also must ensure that the proposal does not affect existing sewer lines or encroach on any drainage reserve before making the simplified submission to the Building and Construction Authority. Applications are processed and approved within one working day. The Qualified Person may collect the notice of approval right away if he wants to.
Get Approval for Structural Plans
You need to obtain approval for the structural plans from the Building Engineering Division of the Building and Construction Authority if your project also involves structural works. The structural plans must be submitted by a Qualified Person. The approval time can vary depending on the plans' complexity. In general, projects that do not require an accredited checker's certificate will be processed within seven (7) days, while those which require this certificate get to be processed within fourteen (14) days.
Application of Permit to Carry Out Building Works
Application for this permit can be made simultaneously with getting approval for structural plans or after the plans have been approved. The application must be made jointly by the following:
Owner of the building
Qualified Person responsible for the supervision of the renovation works
Interior designer who will carry out the renovation works
The Commissioner of Building Control will grant this permit along with any terms or conditions to be strictly observed by the three stakeholders.
When to Secure Planning Permission from Management Corporation
Any renovation works resulting in an increase in Gross Floor Area will require planning permission approval. The chairperson or secretary of the estate's Management Corporation will sign a letter indicating their 90% approval to continue with the proposed works for the strata unit.
Additional Changes Requiring Management Corporation's Approval
In general, making changes to common property requires the permission of the Management. These include improvement works affecting the external facade of the property, such as the installation of additional awnings and balcony screens in a shared property wall.
Possible Restrictions on House Rules
House rules of the estate might restrict some renovations that you can carry out, such as the time and duration a particular renovation work can be done. It may also vary from estate to estate, such as the installation of glass curtains and other balcony enhancements. These are permitted only in certain condominiums.
Scheme for Bulky Renovation Waste Removal
Unlike HDB flats, where the town council provides a free bulky item removal service for HDB residents, condominiums during a renovation project generate waste that must be removed on a regular basis to ensure the cleanliness of the area. Your interior designer should ensure this is observed. Wet cement, flammable items, and other adhesive materials are prohibited from being disposed of through refuse chutes. You are held liable for the replacement or repair costs if you incur damages to the refuse chute or common property. To be fully informed, ask the management agent (MA) about the complete guidelines that must be observed during the removal of debris. In addition, notify the MA about the schedules for the waste removal. Lastly, your workers are only allowed to use lifts and staircases stipulated by the MA to avoid inconveniencing other residents.
Expected Renovation Cost
The estimated average cost of renovating new and resale condominiums is higher compared to the previous year. In terms of median prices, you can expect to spend about SGD 30,000 to SGD 40,000 to renovate a new unit. For resale condominiums, you will have to allocate between SGD 60,000 to SGD 72,000 to give your space its fresh look. These estimates reflect a year-on-year increase in cost – about 19% to 25% for new condominium renovations and a 3% to 10% increase for resale condominiums. A founder of a local design firm believes that the yearly increases are likely due to growing demand for already limited stocks of renovation materials and components, such as cement and steel, which are used in rebar.
You may think that you painstakingly plan the whole renovation process but always remember that things could go out of hand. Consider setting aside a buffer budget, like 5% to 10% of the total price you are prepared to spend. For instance, you might have unconsciously ignored to factor in the costs of renovation waste disposal during your planning. This is where the contingency budget comes in handy. Do not forget to request your interior designer for a detailed breakdown of the renovation quotation so you will know the value you will set aside.
Expected Renovation Period
Condominium renovations take longer to be completed compared to previous years. The expected renovation time for new condominiums takes six to eight weeks, while renovations on resale condominiums are likely to take eight to ten weeks to complete. All these estimates are based on finished projects from the previous year. Various factors affect the timeline of your condo renovation. These include the scope of revamp work, property size, and restrictions stipulated by a development's Management Corporation Strata Title (MCST). Other reasons, as believed by a designer, include labour shortage, small team sizes, and separate renovation works (unlike in the past where tasks like electrical wiring, plumbing installation, and aircon duct installation could be done concurrently once hacking has ended).
Conversion of Balcony into an Indoor Space
You are not permitted to convert it into an indoor space by using full-height enclosures, such as sliding window panes, to close it off. This is because the balcony is a semi-outdoor area by design. The Urban Redevelopment Authority allows completely retractable balcony screens, understanding it provides safety and UV protection from the sun. The URA has balcony enclosure guidelines you can refer to before proceeding with any alterations on your balcony. Consult with your Management Committee Strata Title or developer for an approved design of your preferred balcony screen.
Adding a Loft Inside a Condominium
If your condominium comes with a high ceiling, the Urban Redevelopment Authority (URA) permits adding a loft as long as it is built like a furniture deck where you can relax. It must be a lightweight furniture fixture, and its total area should be less than 6 square metres. In addition, the headroom must be lower than the area below it. Only one loft can be installed per condo unit.
Building a Cover over a Personal Enclosed Space
Planning permission is not required if you are planning to put a cover over your personal enclosed space (PES), provided that it does not protrude more than two metres from the external wall of your unit. Since the URA is the entity responsible for determining what does and what does not count as Gross Floor Area, it will inspect if the cover adheres to the existing development control guidelines and the stipulations made by the estate's MCST.
Final Things to Consider During Condo Renovation
It is possible to renovate your condominium with minimal trouble if you plan carefully and thoroughly. Here are the things that you should keep in mind before you fully commit to redesigning your space:
1. Know limitations
In real estate, you have to understand that there are limitations. So you have to be realistic about the design plans because not all of them will come to fruition. Your interior designer can shed light on some distinct designs and architectural structure plans being challenging to translate into reality.
2. Read the guideline
Before engaging an interior designer, you must be aware of the Urban Redevelopment Authority guidelines for renovating stratatitled residential property. They will have rules on work schedules, design standards, and construction bonds. Checking the policy will guide you in planning the logistics of your project and avoiding violation complaints, such as noise complaints.
3. Visualise your end goal
Planning the renovation process every step of the way is the key to a successful renovation. Visualise your end goal and take a step backward to map out the things you need to do to get there. Then, list down the must-have features of your condominium and low-priority items. For instance, you want to remodel your kitchen completely. A primary priority may be the installation of a cooktop, hood, and oven while having a new kitchen backsplash might be considered as a low priority. After being able to visualise the big picture of the completed project, you can now proceed to setting up the budget, logistics, and work timeline.
4. Make your condominium unit "YOU"
The crucial thing about revamping your space is building it exactly the way you imagine it in your head. The paint colour, fixtures, and furniture you dream of putting require painstaking hours of planning and discovering the best design for your living space. Keep in mind that even with all the planning and preparations, there will still be hurdles – whether on budget or construction – to overcome before your dream space comes to life. Communicate your design preferences well with your interior designer to make your condominium reflect your personality.
5. Set budget estimates
A crucial consideration in renovating any space is setting a budget. Decide how much you want to spend early on in your planning process. If you are hiring the services of a third party, your renovation budget should include the costs for permits, materials, labour, and professional fees. Do not just consider securing new furniture and decor. You can also request cost estimates from a third party to see what works best with your budget. If the estimates exceed your allotted budget, you may want to eliminate items from the low-priority list or check for alternatives.
6. Limit moving your fixtures
Spending a significant amount of time on setting up different locations for your fixtures will most likely drain you – time, effort, and money. It might be best to leave the bathroom where it originally is. A great alternative is to make some design changes. Try to discover the design scheme that describes your personality and find complementary elements that blend with the current environment. The same tip applies to other rooms. Spruce up their appearance and let the design changes speak for your identity and preference.
7. Measure twice, cut once
The carpenter's golden rule goes: measure twice, cut once. Like in any project, it is best to follow this principle. It will ensure that no time, effort, or money will be wasted, helping you achieve the desired results. Measure the space you are working with to confirm all items can fit. Take the dimensions of your furniture and tape off the areas they will occupy. This way, you will have an idea of how much furniture to take in.
8. Repaint as much as you like
Do not shy away from painting. Maximise the benefits of paint by carefully choosing a colour scheme that will reflect your personality. Paints reduce design costs and circumvent some of the other design challenges as well. If you feel overwhelmed selecting colours that would best fit your condominium and its environment, you can choose from your interior designer's favourites while inquiring which is suitable.
9. Build up, not tear down
For high-traffic areas such as the kitchen, inspect what can be repaired before tearing down and rebuilding. Wax the tiles and reinforce the cabinets if they can still be saved. You will be surprised at the significant impact condominium repairs can have. You can also transform an old sturdy couch into a lounge by reupholstering and adding pillows. Repainting old coffee tables, dressers, and nightstands is an excellent way of giving a fresh look to aged but well-built cabinetwork.
10. Work with a third party
Engaging a third party will help the renovation project run smoothly. As mentioned, you will need a Qualified Person and a designer who will deal with everything so you will not have to worry about the tedious paperwork, making the plan details functional, and dealing with individual stores and suppliers. They can also ensure the timely arrival of the materials. Overall, the whole renovation procedure goes smoothly with the presence of a third party.
11. Stay somewhere else during the renovation period
There are different temporary housing options you can choose from during home renovation. You can look for short-term rental apartments if you have to vacate your condominium for a month or longer. You may also want to stay or book an extended-stay hotel because they come fully furnished with everything you need. However, long-stay hotels can only accommodate for a few weeks only, usually less than a month. If none of the above options work for you, close friends and family could be your best bet. If budget or location prevents you from finding the right fit for temporary housing during the renovation process, you may want to ask your family, friends, or neighbours if you can stick around until your home is liveable. Or until you can arrange for temporary housing.
Conclusion
If you want your renovation project to run smoothly, it is essential to have everything thoroughly planned. A detailed and well-thought plan equates to being informed of all the crucial details and engaging a third party before commencing any renovation activity. Remember that condominium renovation is no easy task, but it will be easier for you as a homeowner if you learn about renovation requirements, restrictions, budget estimates, and considerations. Choosing a quality interior design firm is as crucial as knowing these renovation details. Style+Space can help you materialise your dream home and discover ways to integrate your identity and preferences into your personal space.