The Ultimate 2023 Guide to HDB Renovation Timeline and Process
A well-renovated home brings optimal comfort to the family and can be a good return on investment if you decide to sell it in the future. As such, it is good to understand the whole renovation process so that you can carefully plan for your moving in and know the right questions to ask upon engaging an interior designer. You can seek their advice on what items from your previous residence to keep and their ideal placements. Also, they can help you decide what new things to fill out the space in a cohesive manner, suiting your preference.
Pre-renovation (approximately 4 weeks)
Home renovations can be incredibly transformational, fulfilling, and rewarding when done properly. So before beginning the project, you need to consider and prepare if you want to complete it correctly the first time.
A) Assessing the Renovation Scope
It is essential to assess the scope of the renovation project. Without a detailed and realistic plan, you could end up with many problems on your plate. You can even lose sight of what your initial objective was. You must be clear about your goals and list them down on paper. Make an effort to develop a thorough design direction and action plan. Narrow down what you want in your renovation project, focusing on a few key elements. Do you only need a bathtub, countertop, or a big mirror? Does it entail structural changes like knocking down walls, or reconfiguring the space? It is also important to discern the needs from the wants, and prioritise the different needs.
B) Budgeting
Setting the budget comes after you have a clear idea of what you want. Try to do the maths before you become overly attached to that Pinterest image of a contemporary kitchen. You may get a fair idea of how much your project would cost by checking the prices online such as the websites of the hardware fixture store, furniture stores as well as forum and Facebook groups. Compare the costs of all the materials you need by window shopping as much as possible. If that seems too much work, you can request quotations from suppliers, contractors, and interior designers. Talk to at least three, then start comparing bids so that you can get a good sense of what your budget can attain for your interior design and renovation needs.
While sticking to a strict budget is essential, you should also allow for unexpected costs. Put aside extra money so you won't have to panic when things don't go as planned.
C) Deciding on a Theme
After mapping out your plan and setting a budget, you should start deciding on a theme. Here are renovation ideas you can take a look at to help you get inspired on which style suits your preference:
Minimalist uses the bare essentials to create a simple and uncluttered space.
Modern was born out of the design movement that started at the end of the late 1800s.
Industrial takes clues from industrial spaces like factories and warehouses.
Scandinavian is arguably the most popular design among Singaporeans, focusing on simplicity, decluttering, and functionality.
Japanese might be the design style for you if you are fond of clean and open spaces.
Eclectic is characterised by various styles and typically consists of elements from a range of different decor styles and cultures.

Retro contains a mix of old and new design styles impacted by trends from different eras and inspired by elements from the 50s to 70s.
Monochrome is a visually stunning theme that is popular among young Singaporeans because all you need are two contrasting colours.
Country uses design elements from rustic and vintage styles, creating an authentic and unique look.
Classical is deeply influenced by traditional Western design dating back to the 17th and 19th centuries.
Nautical is a timeless design style that brings a sense of calmness and comfort into your home.
D) Shortlisting and Choosing an Interior Designer
The next step is to shortlist interior designers after thoroughly studying the interior design firms' reputations and credibility. So before choosing the best interior designer in the list, here are some factors to keep in mind:
Recommendations by People & Websites
Accreditation & Licensing
Experience
Style
Warranty & Insurance
Payment Terms
Compliance With Timeline & Schedule
Working Within Your Budget
You may want to consider all these factors because home renovation projects are costly and time-consuming.
E) Onsite Visits for Discussion
After choosing your interior designer, you can invite them over for an onsite design consultation. The discussion will be about furniture layouts, renovation ideas, paint palettes, and more.
F) Conceptualisation of the Interior Design (3D sketching)
This process is called concept development. The interior designer has to come up with a design concept, which is the central theme on which all the design elements are focused. It begins after you and the interior designer discuss the goals and objectives for the space. The knowledgeable guidance you receive during concept development will help you make informed design decisions going forward with the renovation project.
G) Securing Renovation Approvals and Permits
Before the renovation works, you will need an HDB renovation permit. It is written approval from Housing & Development Board, allowing you to carry out specific renovation works such as:
Hacking of flooring and walls
Moving the placement of a door
Changing of staircase railings
Window replacement
Bathroom and air-conditioning works
Plumbing works
Gas works
It takes up to three weeks for HDB to approve the permit. Approval time may be faster if renovation works do not include hacking or reconfiguring sinks or toilets. To apply for the renovation permit, the appointed interior design firm can submit an electronic renovation application on your behalf. You need to sign an acknowledgement form to be attached to the application before submission. A copy of this form is available via the e-service under HDB downloadable form in the HDB InfoWEB at www.hdb.gov.sg. For renovation that includes the demolition of walls, the contractor must submit the unit's floor plan showing the proposed renovation for HDB's evaluation.
Renovation (approximately 12 weeks)
i) Hacking
Hacking commences the renovation process by removing and demolishing any existing wall or floor tiles, built-in furniture, or other built-up structures. But before tearing down the place, here are some points you need to take note of before the actual process, so you do not get into trouble with the Housing & Development Board.
Only certain walls in HDB flats can be hacked depending on whether they are load-bearing (structural) walls or non-load-bearing walls. Load-bearing walls carry the weight of the ceiling down to the foundation and cannot be hacked as this can affect the building structure. On the other hand, non-load-bearing walls are thinner and are not as structurally important. These can be removed as long as your interior designer and contractor have secured renovation permits from HDB.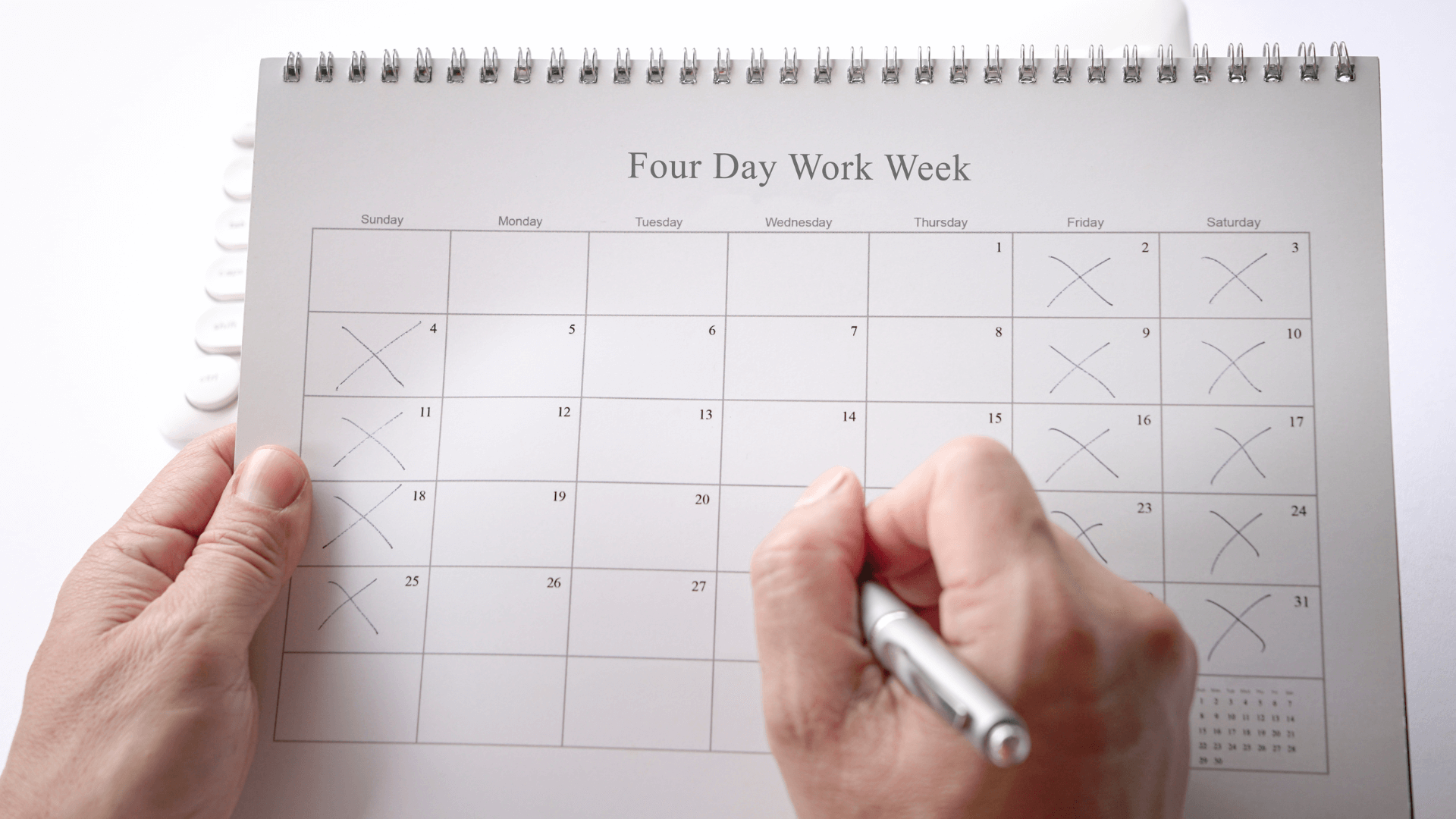 However, there is an exception to the rules regarding hacking – the bathroom. Bathroom wall and floor hacking are completely forbidden in new BTOs for the first three years, regardless of whether you want to create an open-concept bathroom with all-glass walls or build your dream toilet from scratch. This is necessary to give the waterproofing membrane installed by HDB, time to stabilise to prevent messy water leakages and bathroom flooding. However, you can install fixtures like shower screens or bathtubs, overlay the floor and tile your walls.
ii) Shopping for Appliances, Furnitures, and Fixtures
The next thing you have to prepare for is shopping for appliances, furniture, and fixtures for your new home. It may be stressful because, on top of your renovation, you might be faced with an unending list of things to do and shop for. Here are the essentials to get so that you are ready before moving in. These suggestions are adaptable, so feel free to cross out things you don't need.
Living Room
Bedroom
Kitchen & Dining
Bathroom
Home Office
Service Yard
Others

Sofa
Other seats (armchair, stools, pouf)
Coffee table
Side table
Media console/stand
Television
Lamps (floor or table lamps)
Rugs, throws, and cushions
Home entertainment systems (speakers, soundbar)
Internet subscription
Smart home hub

Bedframe
Mattress
Bedding
Mattress protector
Nightstand
Vanity table
Full-length mirror
Reading lamp
Pillows
Duvet
Rugs, throws, and cushions
Wardrobe organisers
Hangers

Hob
Hood
Refrigerator
Oven
Microwave
Dishwasher
Food processor
Kettle
Coffee maker
Kitchen knives
Chopping board
Mixing bowls
Measuring tools (spoons, jug, digital scale)
Cooking utensils (spatula, tongs, whisk, ladle)
Pots and pans (frying pan, saucepan, stock pot)
Set of cutlery and serveware
Drying rack
Sponges
Tea towels
Coasters and silicone mats
Oven mitts
Food containers
Dining table and chairs

Sink
Showerhead
Faucet
Heater (instant or storage heater)
Toilet bowl
Mirror
Towel rack
Laundry hamper
Bath mats
Squeegee
Toilet brush
Toilet paper
Home fragrances
Shower caddy
Soap dispenser
Glass canisters (storage for q-tips, cotton pads)

Study table
Office chair
Computer or laptop
Speakers
Printer
Desk lamp
Storage furniture (file cabinet, bookshelves)
Desk organisers
Cable management box
Stationery kit
Extension cords
Plants

Washing machine
Dryer
Laundry rack
Laundry pegs
Hangers
Ironing board
Iron
Cleaning supplies (vacuum, mop, rubber gloves)

Air-condition
Fans
Air purifier
Window treatments (blinds, curtains)
Light fixtures and bulbs
Smart locks
Shoe cabinet
iii) Electrical Wiring and Plumbing
During the design planning of the home, one thing is clear – power outlets are never enough. You might think that you will not have many electrical devices, but when you start living in your renovated home, you will always regret not adding the power outlets. Hence is it better to create more now than to add power outlets later.
Plumbing, just like electrical wiring, also needs to be planned carefully before execution. The first task of the plumbers is to place the plumbing pipes and decide the optimal plumbing lines from the main water pipes to the kitchen and bathrooms.
iv) Masonry Works
This step is about anything that involves cement, like shower kerbs, cabinet bases, and tiling floors and walls. Masonry also involves post-hacking touch-ups. More masonry needs to be done when there is more hacking and reconfiguration during the renovation process. Also, the cost is determined by the area size and labour costs for laying tiles and foundations.
v) Changing of Doors and Windows
In terms of changing doors and windows, there are things you are not allowed to change. There are also some things you can do, but only with permission from the Housing & Development Board. And finally, there are things you are allowed to do that you do not need a permit for, but you need to comply with HDB's renovation guidelines.
Fully Restricted
Needs Permission
Without Restriction
Doors

Installation of full height sliding door screen or any form of structure to enclose the balcony area
Sealing up existing main door and household shelter openings

Replacement of sliding door at balcony

Replacement of the main gate with no change to the current size and shape of the gate
Installation of internal grilles behind sliding doors

Windows

Replacement of existing full height, including ¾ height windows and bay windows
Installation of windows or any form of structure to enclose the balcony
Replacement of glazing of windows with colour different from the original
Sealing up existing windows and household shelter openings
Create openings in existing external walls

Installation of grilles of approved design at balcony

Installation of internal grilles behind windows
vi) Wall Plastering
Wall plastering is an integral part of any home construction or renovation. After the masonry works, your walls need a strong, smooth, and durable finish. This is the essence of applying plaster. A well-plastered room also helps keep old walls in good condition, providing the perfect base for paint and helping with soundproofing.
vii) Painting of Walls
After plastering the walls, they need to be painted. Two or more coatings can be added, but each coating must be dried first for a day before adding another layer of paint. The final coating could be with the use of either standard non-permeable semi-dispersible paint or permeable colours such as dispersion acrylic and latex paint.
viii) Ceiling Works
You do not need an HDB permit to install a false ceiling. However, you will need 2.4 to 2.6 metres of floor-to-ceiling height. You can have a 20 centimetre-leeway for your ceiling to look fancy. Actually, installing a false ceiling can add perceived height to your home, even though it may sound counter-intuitive. The gap between the lowered ceiling and the original creates a sense of depth and space.
ix) Installing Air Conditioner
The next step is to install your AC units early in the renovation process. In Singapore, installing an air-con at home is a must-have due to its hot and humid climate. Having your AC units installed during the renovation can save you headaches compared to having them installed after moving in. Here are a few things you need to remember while installing air-conditioning units in your home:
Predetermined ceiling zonesIts location is always crucial to the false ceiling design. Usually, the drop of the false ceiling has a small niche that helps conceal the top half of the aircon. This way, only the bottom (functioning) half is visible. It is important to consider during the renovation process, as it can affect the ceiling design.
No extending pipesThe air conditioning unit always needs to be attached to a compressor. So finding that sweet spot to install these units without extended piping is crucial.
Inverter vs. non-inverterWhen comparing the long-term advantages of different air conditioner types, it is clear that inverter-type air conditioners provide cooling comfort at a lower running price than non-inverter types. They also offer reduced operating expenses at peak performance. However, budget is the primary criterion for choosing between an inverter and non-inverter AC. A conventional air conditioner's fixed-speed compressor motor is much more affordable than an inverter's. Non-inverters also come in a wider variety of models and brands. Consider purchasing a non-inverter type if space and money are your limiting factors.
x) Fibre termination point Installation
A fibre termination point must be installed first before your home becomes Fibre-ready. It is a small wall-mounted box whereby the optical fibre is terminated in your home. Only one termination point is required per home. You have to leave at least a 75mm gap between the termination box and utility outlets and structures.
xi) Bathroom Fittings Installation
At this point of the renovation, bathroom fixtures and fittings can be installed next. These include:
Sinks – When choosing the right sink for your bathroom, you need to consider the material, size, shape, and how it will be mounted.
Taps – A sink is not complete without its tap. Choosing the perfect taps for your bathroom's basin or bathtub is both about practicality and style. You could select taps with clean, sharp lines or ones with waterfall spouts.
Toilet seat – Most toilet seats are made from thermoplastic or thermoset materials, which makes them easy to clean and long-lasting. Another thing to consider is the hinges. Choose a toilet seat with soft-close hinges that offer a slow-release system
Bathroom accessories – These are smaller fittings, including towel rails, soap dispensers, shower baskets, and toilet roll holders.
Mirror – Mirrors are a staple in every bathroom. When choosing, think about the style of the bathroom. You should also consider proper lighting with your mirror.
xii) Carpentry Measurement & Installation
If you are planning to add new and built-in cabinets and other furniture like cupboards and shoe racks, the carpenters will visit the site and take measurements. Fabrication (making wood products from semi-finished or raw materials) should take about two weeks before they bring the completed products over. Once they load up the cabinets and other wooden furniture and assemble them onsite, your home renovation should be about 90% done.
xiii) Installation of Kitchen and Bathroom Countertops
As soon as the cabinetry is installed, the designers should be ready to template your space for the installation of the kitchen and bathroom countertops. On the day of its installation, remember to clear entryways and pathways and remove obstructions from existing counters to ensure smooth removal and installation. Once the work is complete, they will review the work with you and answer questions you may have in mind.
xiv) Appliances Installation
After all the cabinetry and other wooden works are installed, appliances, such as hob, refrigerator, oven, and more, can be installed next. Proceed with caution when moving heavy appliances, so they do not scratch new flooring or cabinets.
xv) Installation of Fixtures
This part of the renovation process involves installing items like hooks, light fixtures, curtain rods, window blinds/curtains,or any object attached permanently by use of bolts, screws, or nails.
Post-renovation (approximately 3 to 4 weeks)
Your home renovation is now complete. But the process does not end here yet. There are loose strings you need to tie up before you enjoy your newly renovated home. This is to ensure that things have been done accordingly and smoothly.
A) Final Walkthrough with Interior Designer
This may serve as a significant post-renovation phase as you will have the chance to point out errors that need rectification or parts you need touch-ups before you fully take over your home. Here are what you should check during the walkthrough: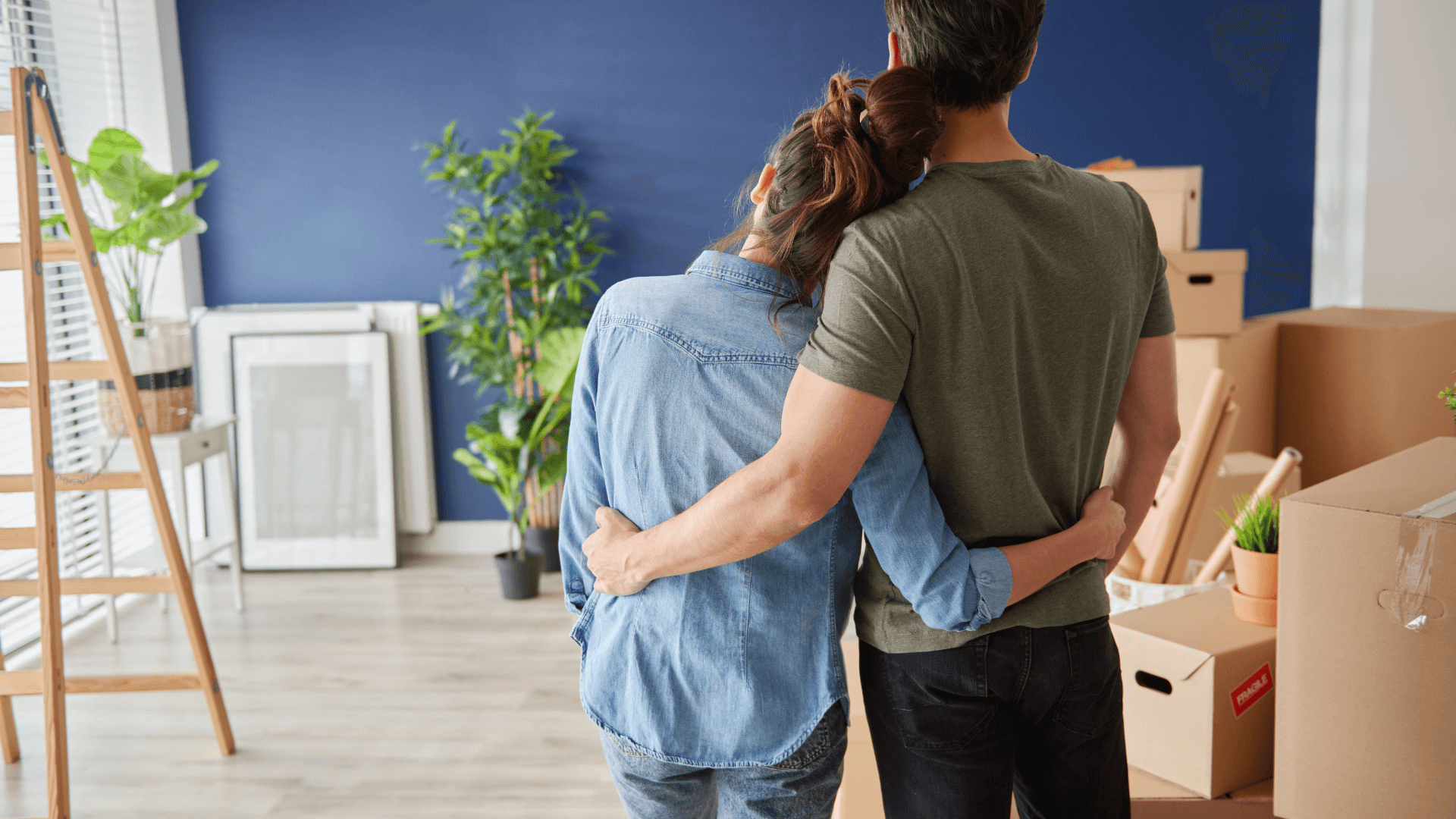 Are the locks of the newly installed doors working?
Do the glass or mirror panels installed have tiny cracks or scratches?
Are there any chipped or smudged parts of the painted walls?
Is the water draining well in the bathroom?
Are the water closets flushing well?

Are the locks of the newly installed doors working?
Do the glass or mirror panels installed have tiny cracks or scratches?
Are there any chipped or smudged parts of the painted walls?
Is the water draining well in the bathroom?
Are the water closets flushing well?
B) General Clean-Up
Your interior designer usually provides a general clean-up post-renovation, like the disposal of renovation debris or a chemical wash to remove stains on tiles. This means you need to clean your home thoroughly prior to moving in. Do allocate at least 2-3 days for a thorough cleaning. You can also engage a professional cleaning company to help you do the cleaning.
C) Improving Indoor Air Quality
Renovation projects often leave harmful chemicals and fumes that continue to linger even post-renovation. These come from paint and other materials, such as adhesives and sealants, producing pollutants that lead to poor indoor air quality. Open all your windows and doors to let the air circulate. Also, leave the cabinets and wardrobes open to release harmful fumes contained in them. Air purifiers and plants can greatly help purify your air and remove toxins.
D) Moving In Bulky Furniture, Decors, & Appliances
After improving the air quality of your newly renovated home, you can gradually bring in your furniture, appliances, and decors. Your interior designer would have suggested the ideal locations of your electronics and furniture. If you have purchased bulky appliances like a fridge or 40-inch TV, you can call them in advance to schedule the delivery and installation date.
E) Pre-Moving In Cleaning & Upkeep
A post-renovation cleanup usually involves the following procedure:
weep, mop, and disinfect the flooring
Sweep and vacuum surfaces (including walls and ceilings)
Vacuum all your upholstery
Wipe your doors, knobs, skirtings, and hardware thoroughly
Sanitise your bathrooms and kitchens (including appliances, cabinets, and counters)

Dust, vacuum, and wipe all your window interiors (including sills and frames)
Dust all your fixtures and the surface of your AC unit
Clean the hardware hinges and handles, shelves, and cabinets
Clean the closet interiors
Let your appliances run for at least one cycle before use.
F) Setting Up Router
Now that your termination box is ready, it means that your home is Fibre-ready. The next step is to get your home Wi-Fi network up and running before moving in. Integrating any smart home device you decide to include is also more convenient when you have your Internet ready. If you have a large home and wish to boost the signal around the house, you may consider getting mesh routers to get more coverage and a stronger signal.
G) Moving In & "Wearing In"
You are now ready to move in with your family. You may want to use this opportunity to start familiarising yourself with your new personal space. This way, you can know where the things are located and rearrange them where needed.
H) Purchasing Additional Furnishings
There may still be items lacking, such as bedside and coffee tables, floor lamps, and other decorative accessories. This may be the best time to buy them after bringing in the bulky items and moving in.
I) Organising and Registering Warranties
You would have likely bought many new items, such as appliances for your new home. Each of these has dates of warranty. So register them immediately and keep track of the warranty periods. Organise them by listing contact numbers and emails so you can easily reach out in case something breaks down.
Conclusion
Home renovation can be exciting and challenging at the same time. So understanding the whole process from pre-renovation to post-renovation can prepare you for the design process and expenses. And by being fully aware of the entire process, you can prevent mistakes that may come along during the HDB renovation.