Fun and Creative Way to Literally Build a Balcony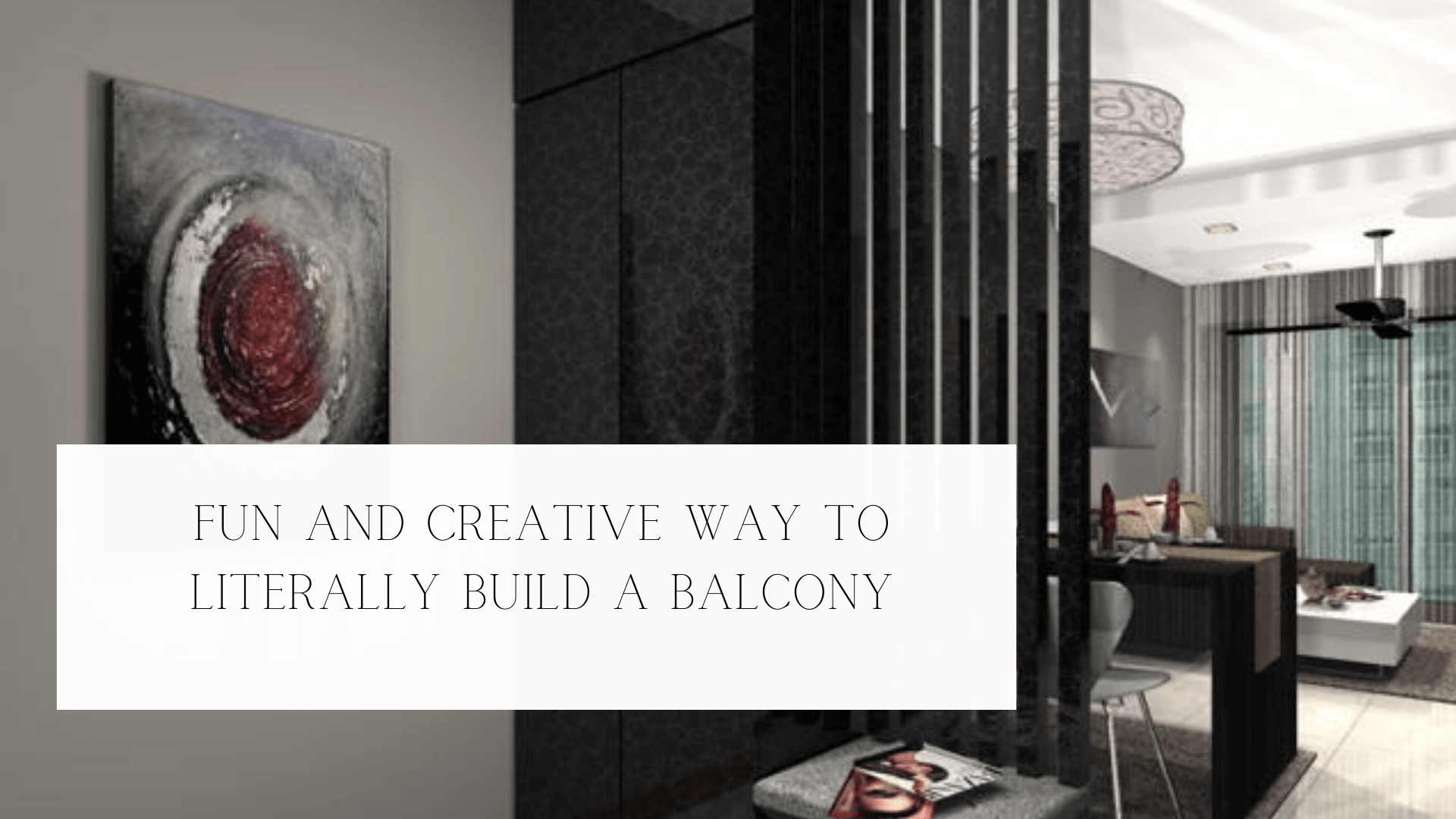 When you want to be in a different atmosphere but still safely at home, a balcony is a perfect place to be. It's a perfect combination of the outdoors while staying in. But with Singapore homes getting smaller, a built-in balcony is hard to find. But don't worry, there are more creative interior design ideas to "build" one yourself.
Add Platforms
Generally, platforms are used to create separation between rooms. In this case, it can be a separate space unto itself.
To build a balcony using platforms, you need to only find a perfect and spacious spot at home, preferably by the windows. You need to make sure that it doesn't obstruct access to the other rooms. Once a platform is set up, you can decorate it however you like.
If you prefer, you can add natural elements like wood and plants to bring the outdoors in. Moreover, you can add comfortable seating so you can create an additional place for you to relax.
Use Dividers
Another option to isolate a space for your balcony is to use physical dividers. People often opt for a sliding glass divider as it allows the inhabitants to have visual access to the balcony without going out. Alternative materials like metal slats and wood can also work well as dividers.
With these materials on hand, interior design Singapore can provide an interior design outline to plan your dividers at home. You can be as imaginative and unconventional as you like. Instead of a sliding door, why not a curved archway or a full-length open shelf.
Create a Visual Demarcation
For much smaller HDB flats that cannot accommodate additional structural elements, you can create a visual differentiation that doesn't take up too much square footage. It only takes paint and a few home decorations.
With different coloured paint, you can create an accent wall that delineates the makeshift balcony from the living area. Hang fairy lights on the ceiling to mimic the glow of bright stars at night. You can also incorporate large foliage to turn your balcony into an oasis.
What to Transform Your Balconies Into
Depending on the available square space in your homes and the interior design elements you want to incorporate, there are several ways
to maximize your small area of paradise.
1. Have an Outdoor Bar:
If your HDB flat has a large window overlooking the city, you can set up your own private balcony, complete with a bar counter and high stools. When it comes to maximizing space, you don't need to cram bulky structures. A high table and a set of stools are perfect to create an alfresco atmosphere.
2. Extend the Living Area:
Another useful tip for balconies is to be used as additional space to gather people. A long bench with fluffy throw pillows will suffice to provide the extra seating space you need to accommodate your guests. To keep the balcony open and inviting, avoid adding tables that might hinder the natural flow.
3. Use it for Work or Study:
A balcony can be repurposed to be your office corner. Setting up your workspace or study area near the window gives you an extra energy boost when sunlight peers through. Plus, when you need to take a breather, you simply need to look up from your desk and admire the views of the city.
4. Build your Own Balcony Garden:
In Singapore, it's very common to use their balcony to house potted plants. However, if you want to take it up a notch, you can build your very own garden with stands, shelves, and wall racks.
5. Set Up a Play Area for Kids and Pets:
For families with pets and toddlers, allotting a designated area for playtime gives your children and furry friends the liberty to do what they want in that area. You don't have to worry about creating a mess all over the house when they have their own space to play.
Partner with a Professional
A balcony offers many opportunities for you and your family. You can transform it into anything you desire, from space to relax to a workstation or play area and everything in between.
To maximize the space that you have, partner with the interior design firm, and prepare to turn your balconies into the paradise of your dreams.