Affordable Bedroom Styling Tips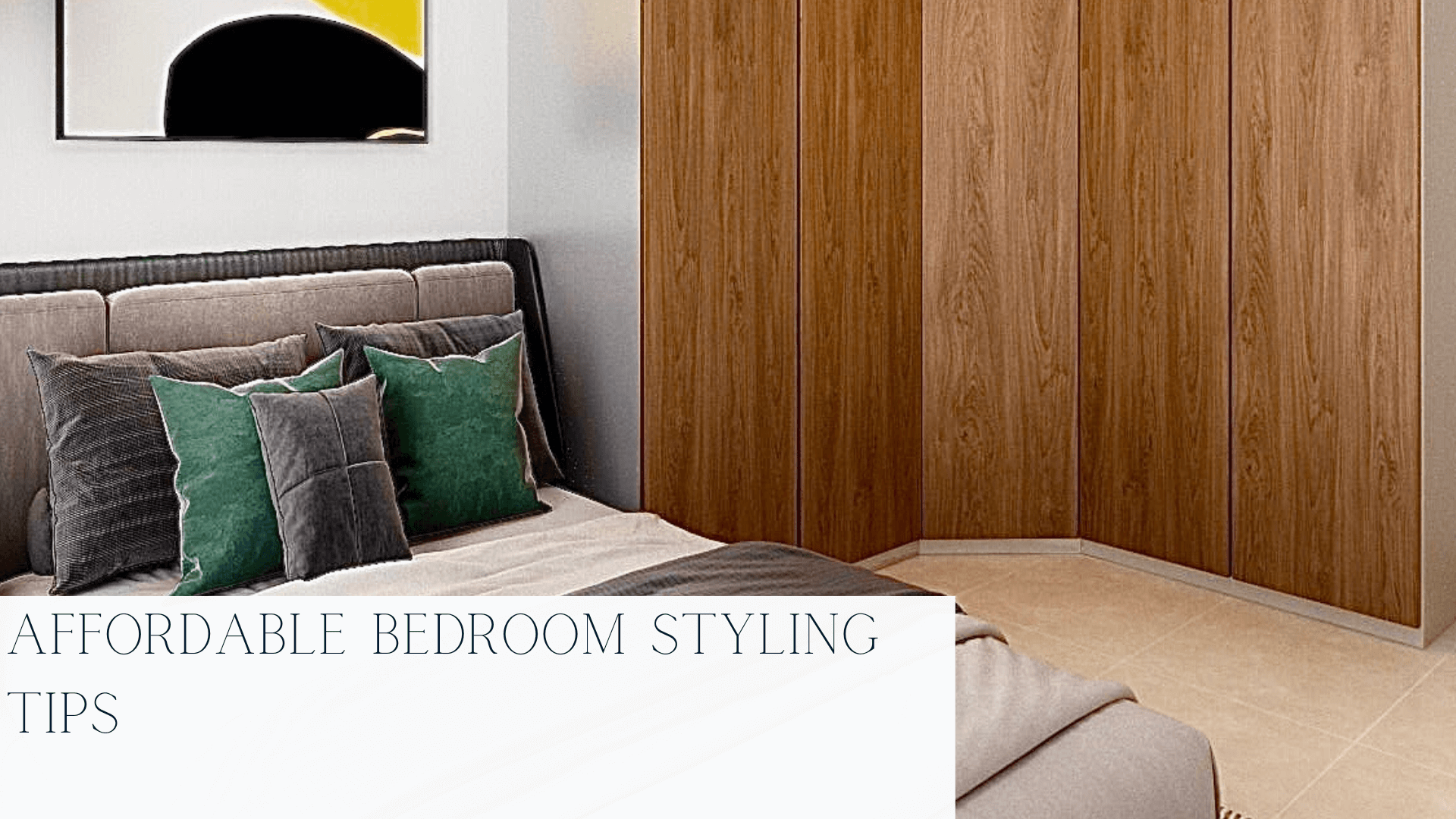 Bedroom styling has never lost popularity. Whether you have a limited or an already allocated budget, you can create a stylish and beautiful room.
Follow these budget decorating tips and be inspired that style does not have to be expensive.
Get Rid of Damaged & Non-Essential Items
Before worrying about the things to be discarded, you need to have the extra space to store them. You may consider removing dated, worn, and damaged items If you believe they are non-essential, getting rid of them is one great way to maximise room space.
Hide Wires
Hiding unattractive and tangled wires from the television or lighting fixtures will significantly make your home look organised. You can easily find wire concealers in DIY stores, Shopee and Lazada. In addition, it can help to increase safely by accidental trippings over the wire.
Configure Furniture Positions
Your room must be cleared of trivial items before rearranging the big furniture. The large and purposeful pieces that you deem necessary for the room's function must be in the space.
The first step is identifying the room's focal point. If you already have a focal point, you can keep the rest of the room simple and avoid making your space overwhelmed. For example, a bedroom's focal point can be the bed or the headboard. Move the focal point to the best possible place so that when anyone enters the room, the focal point catches their attention.
Try to organise everything so that the space feels welcoming. Remember, you can always change the layout if it does not work. Make the space work for you as to how the room needs to function and its focal point.
Add New Rugs
Rugs can easily transform the look and feel of the room. They have a range of practical benefits, from giving it a cosy look to reducing noise. Unlike fixed carpets, rugs are lightweight, and their portability allows you to redesign depending on your preference. Modern rugs are now blended with prints thanks to technology, enhancing the decor and complementing the look of a room.
Paint The Walls & Furniture
One of the most cost-effective decorative updates is painting your walls and other furniture items. It can be done easily on your own without paying for a professional painter that can easily cost you several hundred dollars. Doing this can help to give the space an uplifting look and a new breath of life. You can let your creative juice flow by playing with various colours.
Repurpose
Hold onto a few wine bottles and transform them into eclectic vases. You can wash off the labels with hot water and soap, which will be an excellent vessel for flowers. China plates can also be an outstanding wall decór. Mount them on a blank wall to instantly create an oriental feel to the empty wall.
Replace Mattress Covers
The bed is the most important piece of furniture in the room as we spend at least on third of our lives sleeping. Hence, another way of making a room lively and up-to-date is to replace the mattress sheets. New mattress covers will give your room a uplifting feel and keeping your bed clean and free of dust, allergens, and spills. It serves as a protective layer, keeping your mattress in excellent condition. You can also find waterproof, hypoallergenic, and zipped mattress encasements for increased longevity.
Refresh With A New Lamp Shade
Pick a new lamp shade to give new life to an old space. With the rising electricity bills, take this opportunity to search for energy-efficient models to cut down your bill. This small change can make a big difference to your bedroom look and your wallet.
Make A Gallery Wall
One of the most creative ideas is printing out photos on high-quality materials and styling them with beautiful frames. A gallery wall or photo display on a console table or the bookshelf would make a world of difference to your home. Turning your memories into art would make your personal space the largest personal gallery.
Conclusion
Refreshing and updating your bedroom does not have to cost a lot money. A bit of creativity, effort and outside-the-box thinking will bring you closer to your dream decór.
If you prefer to consult for professional advice for a thorough make-over, contact Style + Space for a no-obligation discussion.