7 Instagram Worthy HDB Blocks You Need to Visit in Singapore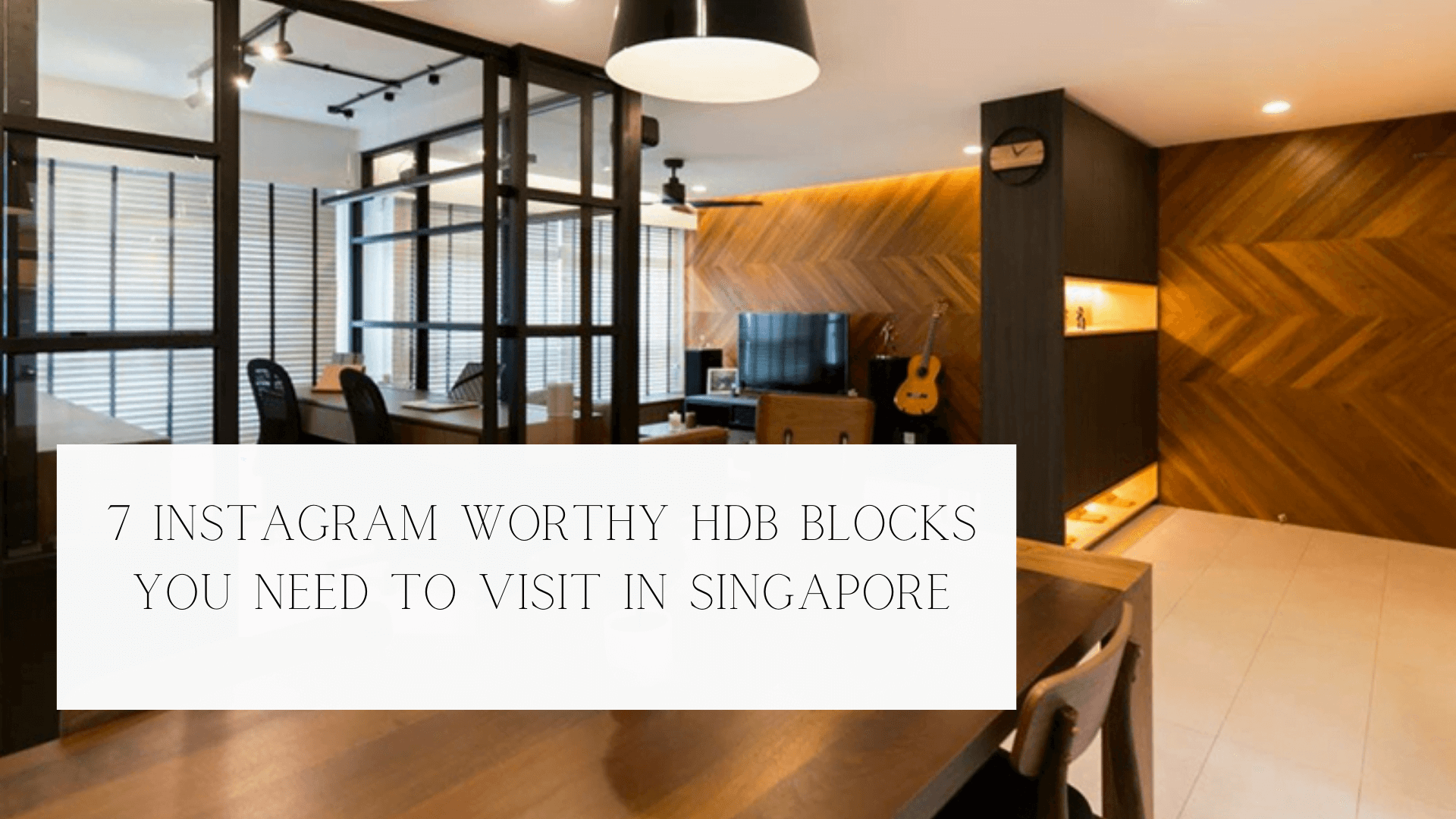 Most people visit Singapore to see the iconic Marina Bay Sands and the SuperTrees at Gardens by the Bay. However, locals have spotted hidden gems throughout the city that's made their way to social media. Several HDB blocks have caught people's attention and are making headlines online.
1. Punggol Terraces
Inspired by the terraced rice fields prevalent across Southeast Asia, Waterway Terraces in Punggol artfully integrates the wonders of nature in modern design. The orientation and the shape of the building complex were strategically designed to provide shade and create an illusion of interconnectedness among building structures.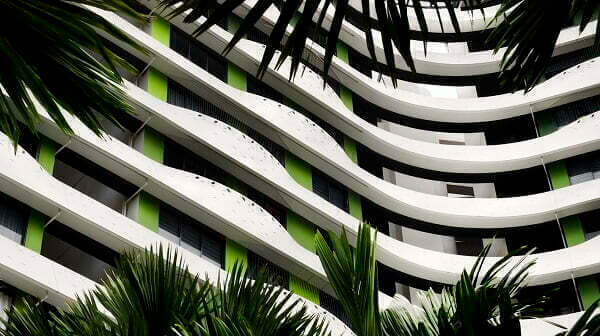 Photo Credit: Patrick Bingham Hall
From an aerial shot, you can see the interesting hexagonal shape that the complex forms. Additionally, a multiple-levelled design–as seen on the cascading skyline–highlights the relationship between the structure and the waterway.
2. Potong Pasir Slanted Roofs
The slanted roofs at Block 142 in Potong Pasir Avenue 3 were designed to create a visually enticing architectural spectacle for residents and visitors alike. Because of its unique and distinguishable design, it has become the trademark of the block.
Photo Credit: weekender.com.sg
The iconic slanted roofs resulted from the early days when the best HDB interior design Singapore aimed to create individual identities for every HDB housing estate by building flats with remarkable features. To this day, its prominent design has garnered online attention, inviting visitors to take pictures of it and with it.
3. Tampines Abstract Art Facade
Amidst its grey walls, Block 417 in Tampines Street 41 is anything but boring. With analogue art at the centre of the building's facade, this HDB complex alludes to nostalgia, reminiscent of vintage feels and old-school charm.
Photo Credit: Yeo Kai Wen
Its design is a major throwback that reminds you of late-night TV test screens, from its use of retro colours to its overall composition.
Interestingly, the colours of the art piece have been voted on by the residents. It's a wonder how this creative vision came to life. People everywhere flock to get a glimpse of this artwork, take a photo, and post it on social media. It's become an absolute crowd favourite.
4. Hougang Rainbow Mural
A vision of positivity and cheerful energy, Block 316 in Hougang Avenue 7 has a massive rainbow mural painted on its exterior. Although several brightly painted HDB flats are in the city, this building is the only known block to have all the rainbow colours adorning it.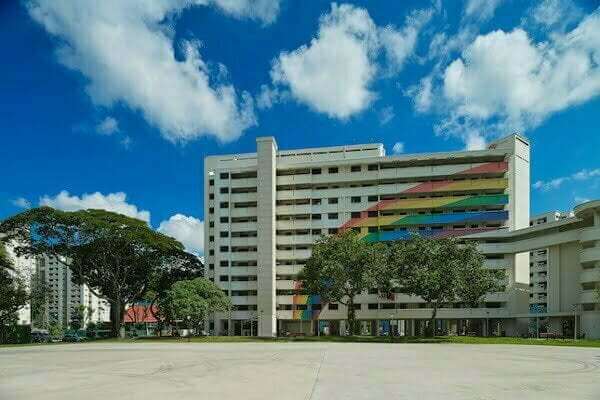 Photo Credit: roots.gov.sg
Everybody loves a good rainbow. A snap with this building in the background will be an instant hit on social media. This goes to show, you can never go wrong with a classic rainbow design.
5. Tech Whyte Building inspired by Mondrian
Another colourful addition to the list is the Mondrian-inspired block of Tech Whyte Avenue. Immediately, you recognize its stark difference from the typical HDB colour scheme. This building stands out for its eye-catching design using only the primary colours of red, blue, and yellow.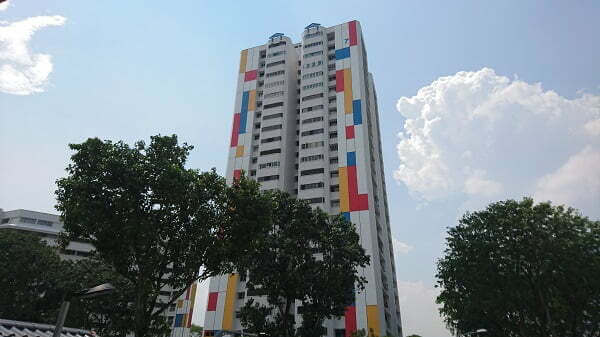 Photo Credit: Tan Guan Zhen
In 2018, residents got the chance to vote on the next design. The abstract pattern is inspired by Piet Mondrian, a Dutch painter known for his famous work "Composition with Red Blue and Yellow" which has won their votes.
6. Stirling Rd. Pastel Complex
As opposed to the pop of colour in Tech Whyte Avenue, Blocks 167 to 168-A at Stirling Rd. in Queenstown, Singapore, is painted with subtle pastel colours of pink and teal. Because of the use of such dreamy colours, this has been termed the butterfly block. This was one of the first HDB housing ventures to incorporate more innovative and out-of-the-box designs.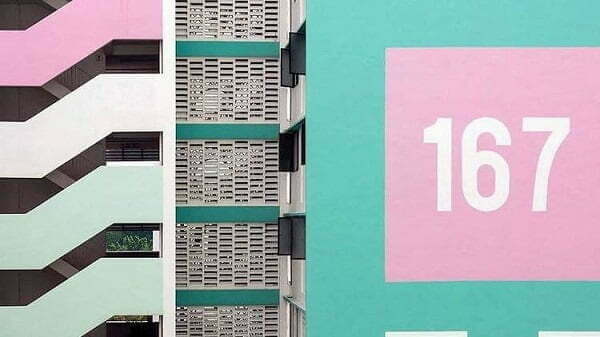 Photo Credit: Philippe Put
7. Dawson Nature Block
Another picturesque HDB complex in Queenstown is found in Block 90, Sky Terrace at Dawson Road. Compared to other Instagram-worthy designs inspired by art and colour, the Sky Terrace is inspired by nature. Vast lush greeneries surround the flats.
Photo Credit: Stackedhomes
The concept of the design is to completely immerse the residents in nature. The stylish, contemporary, and box-like design is a perfect juxtaposition to the seamless flow of nature.
Conclusion
If there's anything to be learned from this list, it's that HDB public housing estates are not grey and boxy. Visiting the photogenic HDB blocks to get inspiration for your home interior design.
By creatively incorporating art and nature, you can transform your HDB home into a masterpiece. Similarly, working alongside a notable Singapore interior design firm, you can transform your vision into reality.