5 Luxe Interior Design Ideas for your Condo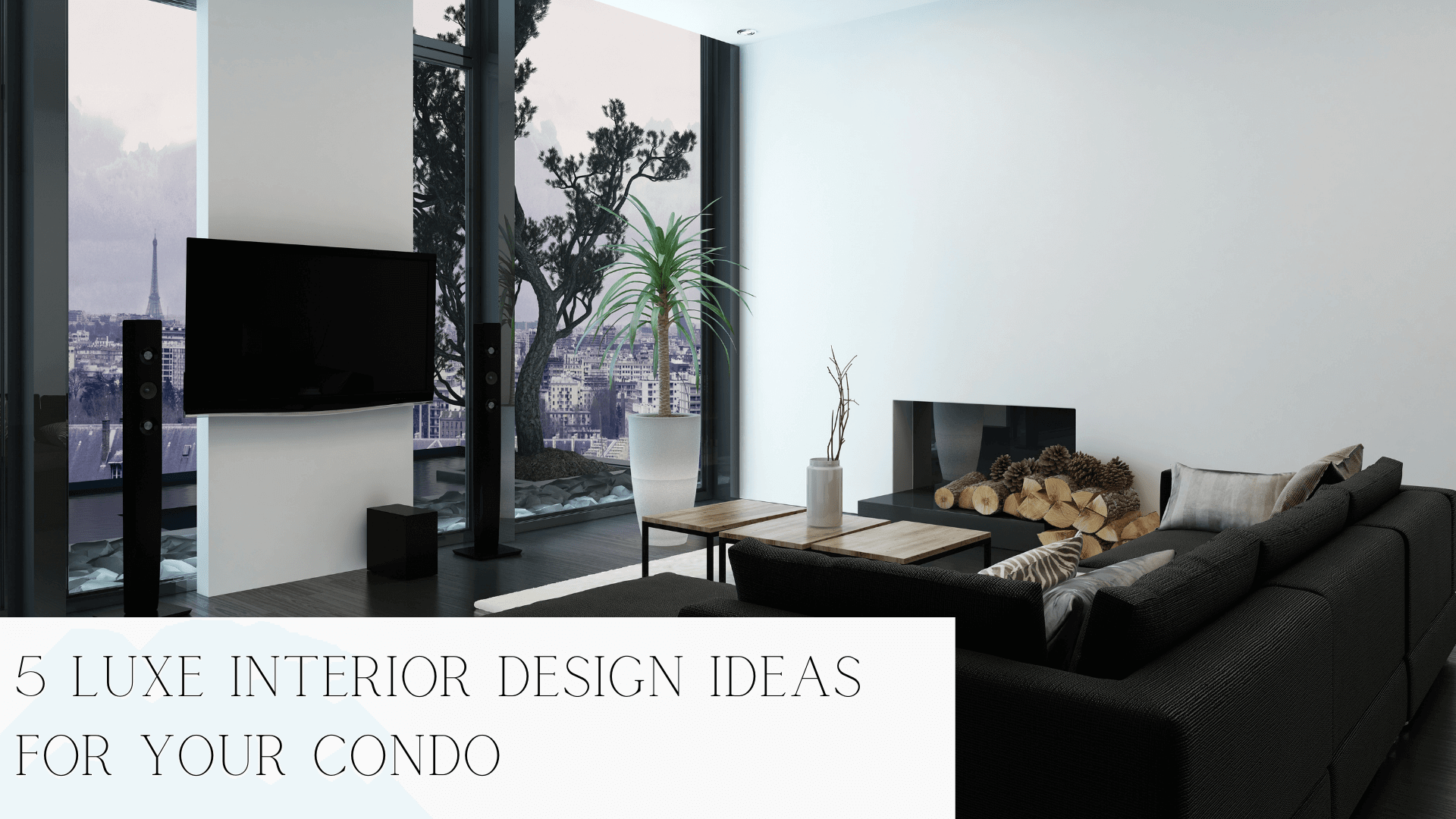 When redesigning your condo in 2022, it's important to prioritise comfort above all else. The goal is to create a living space where you can experience the luxury to relax, unwind, and feel safe. But of course, in achieving this, you need to consider not only function but also style and aesthetics.
That said, here are interior design ideas that exude luxury and sophistication to elevate your condo design to a whole new level.
Install Fluted Feature Walls
Walls are usually plain and flat. But if you want to take it one step further, you can install fluted wells. These are reminiscent of the Art Deco era typically evident in luxury hotels.
Flutes panels are essentially panels with protruding vertical elements. They add texture and dimension to your room to break up the otherwise flat surface. What's great about them is that they can be used to accentuate the best areas in your home, whether that's the entertainment lounge, living room, or kitchen.
You can even use fluted panels to conceal your cabinetry or increase the luxe factor of your bedroom. With this simple idea, you can achieve a clean and sleek look.
Opt For Marble Bathrooms
Marble is a staple in luxe design. They have unique patterns that add a sense of polished opulence to your home. Despite their expensive price range, they're durable and timeless, making them a good investment in the long run.
Generally, they're used on living room walls and kitchen countertops, but they look best in the bathroom.
Nothing compares to natural marble tiles in your bathroom. Their shiny appearance adds brightness to the space, and their irregular swirly patterns make it look more interesting and dynamic. But aside from marble's aesthetic appeal, it also serves a much greater function.
Marble is a hard-wearing material that's resistant to moisture and shattering. This means you can protect the structural integrity of your bathroom for longer when you install marble floors and tiles. So, you don't have to worry about mould formation or tile breakage because marble is a strong material that can withstand harsh conditions.
However, if genuine marble is out of your budget, you can try a more affordable option like quartz to achieve a similar effect.
Use A Dark And Earthy Colour Palette
Gone are the days when all-white everything reigns supreme. Now, it's all about the dark and earthy tones.
Dark colours can effectively transform your space to add a more dramatic and sophisticated flair. However, if black is too much for you, you can opt for shades of brown, grey, emerald green, and deep blue.
To create the best effect, make sure to stick to three primary colours and follow a 60-30-10 rule for a more balanced finish. The colour dominating with 60% of your palette will be the foundation. The 30% will be the supplementary colour to add visual depth, and the remaining 10% will be the accent colour for the finishing touches.
If you want to learn more about which colours suit your style, engage with interior design services Singapore.
Install Cosy Ambient Lighting
Besides colour, lighting also plays an important role in emulating luxury. Having the perfect lighting can be the game-changer for your interiors as it can set the mood and influence the overall ambience to give you ultimate comfort.
Instead of installing one harsh light at the centre of the room, consider installing multiple fixtures throughout the different areas that exude a warm and soft glow. For a seamless and more modern finish, you can hide them behind your walls, furniture, or ceiling lining. This is a great way to create a cosy atmosphere for relaxation.
Create Versatile Spaces
When conceptualising a luxury condo interior design plan, you need to consider layout and space allotment. Condos typically have two to five rooms, which can be used in various ways. If you want to achieve optimal luxury, you need to maximise the space allotted to you.
Granted, luxury spaces often have a lot of recreational spaces like entertainment areas, game rooms, libraries, etc., but it can be hard to fit them all in your flat. That's why versatility is essential.
For instance, your home office can double as a library, or your living room can double as your entertainment hub. Anything is possible if you focus on home flexibility.
Conclusion
That said, when collaborating with an interior designer in Singapore, be sure to express your home requirements so they can formulate a plan to meet your needs. Check out our Designer's Condominium promotion package at https://www.style-plus-space.com/packages/condominium/