3 Interior Design Styles in 2021 for your HDB Renovation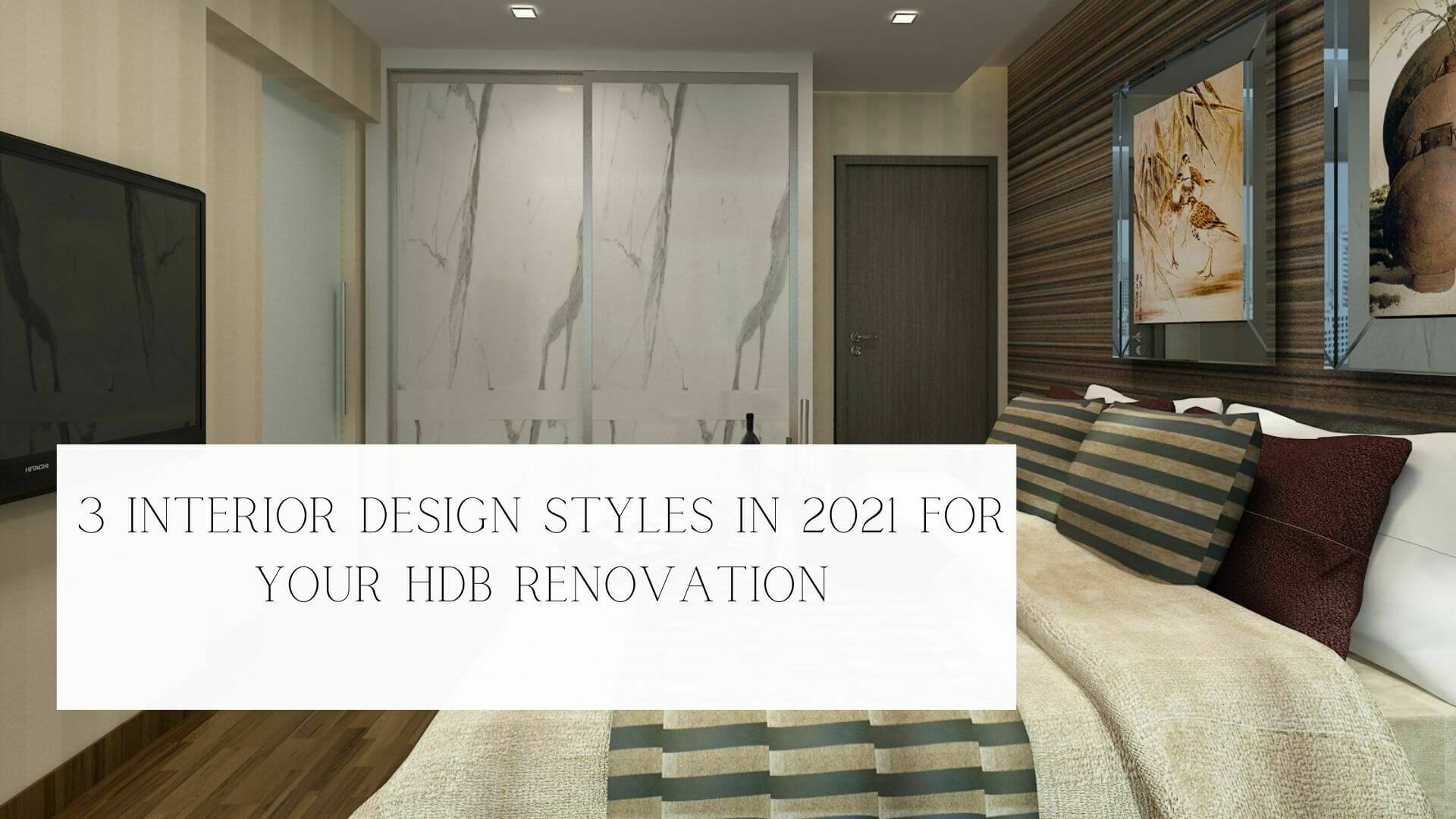 There's no doubt that the ongoing pandemic has brought about certain changes in people's outlook and lifestyle. Though it has limited movement and a certain sense of freedom, it has also forced people to focus on the things that truly matter.
And this shift towards the essential has become the main theme for the design industry in 2021, highlighting practicality, sustainability, and timeless beauty. So, if you're looking to refresh your space, take a look at the hottest interior design styles for renovation ideas.
Going Green
Revitalize your senses with the organic decor in this first style of going green.
Houseplants are a popular element in home decor as it brings vibrancy in colour and diversity in texture. However, since last year, the demand for having indoor plants has increased tenfold, probably because homeowners have realized and begun to appreciate the benefits of having plants in their houses.
Apart from being an aesthetic feature, live plants improve air quality, boost productivity, and decrease stress levels. Other people have even taken it upon themselves to build an indoor garden on their HDB balconies where they can grow herbs and other veggies sustainably.
Overall, this style embodies aesthetic, practicality, and sustainability. It's so easy to incorporate indoor plants into your renovation plan, and you don't even need to have a green thumb to make this work. Several plant options are low maintenance, so you can incorporate a bit of nature into your home without feeling the pressure to constantly take care of them.
All-purpose Home
The next style becoming hot in Singapore due to necessity, practicality, and convenience is an all-purpose home. This means transforming your home into not just a living space but also a home office, an indoor gym, and a smart house.
Since almost everyone is stuck at home, they want to experience everything they might experience outside in the comfort of their homes. So, by allocating purposeful spaces for certain purposes, they achieve an all-purpose house that caters to their diverse needs. Hereby are key trends:
Home Offices
With work-from-home regulations, there has been an increasing requirement to have home office spaces conducive to work. If you have a spare room, you can transform it into your office, but you can opt for a modular alternative that utilizes fold-up tables and transportable workstations if you lack space.The key to setting up the perfect home office is to engage interior design services to renovate your home. Your interior design company should work directly with you to maximize the available space you have without sacrificing work-from-home essentials.
Home Gyms
Another home update is having an indoor gym. Since most gyms are closed, you need to find alternative solutions to get a healthy dose of workout in. What better place to have your exercise station than at home?
Whether you need a mat or full gym equipment, finding a place to work out at home is space-consuming. So, when coordinating with your interior designer, be sure to inform them of your fitness requirements.
Smart House
With the rise of technological developments, homeowners in Singapore are looking to make their HDB apartments smarter. From automated faucets to voice-activated controls, these modern features give your home an added touch of convenience and security, which are essential in today's culture.
Japandi Design
Finally, this style is all about seeing the beauty in simplicity. The Japandi design embraces minimalism and functionality in your home. It utilizes a lot of clean lines, light colours, and bright spaces as a way to perfectly combine both form and function. It's become a popular style for homeowners in Singapore because it demonstrates timeless beauty without being overpowering. It creates an atmosphere of peace, balance, and serenity that is essential to people's well-being.
Engage with Interior Designers and Renovation Experts
Renovating your home to fit all your essentials and transforming your space to achieve any of the styles mentioned above requires the help of experts.
Interior design services Singapore offers various HDB renovation packages to cater for different needs and demand. When you seek the help of professionals, you can transform your home into a sustainable, practical, and useful space that caters to your needs.