Transform Your Home into a Stylish Bar With These Interior Design Tips
Imagine walking into your home after a long day at work and being greeted by the inviting ambience of your home bar. A place where you can unwind, relax, and enjoy a perfectly crafted cocktail or a glass of wine with friends and family.
Having a stylish home bar not only adds value to your home but also provides a great space for entertainment and relaxation. With the right interior design, you can transform any space in your home into a stunning home bar that will impress your guests and provide a cosy atmosphere for you to enjoy your favourite drinks.
Learn some expert home bar ideas on creating a perfect interior design for your bar space at home. Whether you have a spacious room or a small nook, we have you covered. So, grab your favourite drink and let's get started!
Determine your Home Bar Style
With so many bar styles to choose from, it can be overwhelming to pick one that suits the space. Here is a compilation of popular home bar styles and ways to incorporate them into your home.
Classic Bar Style
This style exudes a timeless, elegant look, featuring dark wood, leather seating, and brass accents. To incorporate, you may add a wooden bar cabinet or a built-in bar with leather bar stools.
Modern Bar Style
It boasts a clean, minimalist aesthetic, characterised by sleek lines, neutral colours, and simple shapes. Consider installing a wall-mounted bar cabinet with a glossy finish, or opt for a minimalist cart with metallic accents to achieve this look.
Rustic Style
For a more rustic vibe, the farmhouse bar style is an excellent option. It features natural wood finishes, vintage decor, and a burst of character. To create this setup, select a wooden bar with open shelving and vintage barware.
In a nutshell…
No matter what style you end up choosing, make sure that it complements the overall design because a well-thought and well-designed home bar does add value to your personal space as a stylish retreat for relaxation.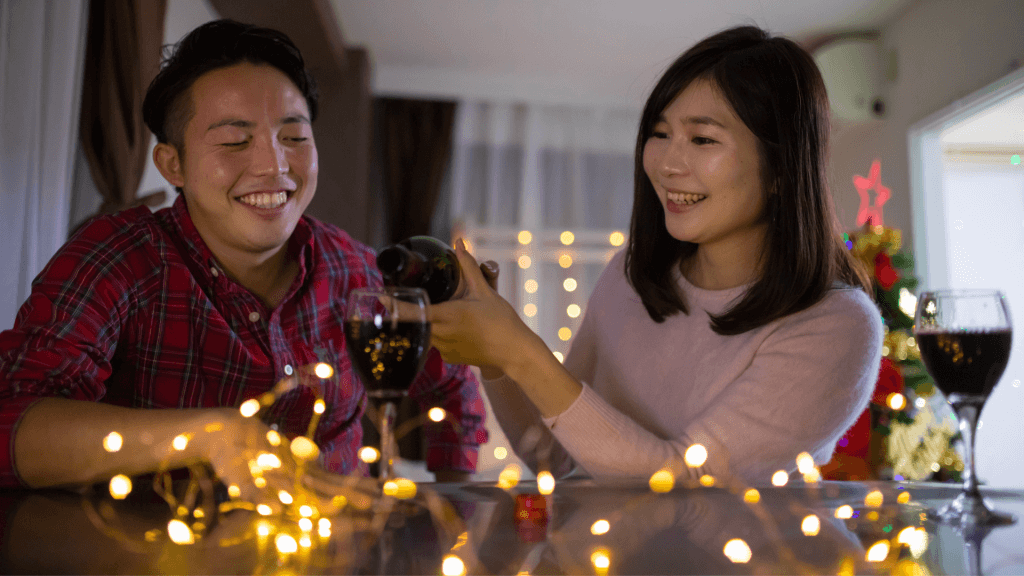 Selecting the Right Furniture
Furniture serves as one of the most functional elements in a home, as it elevates both the look and feel of your bar decor. Here are the key furniture pieces to make it a space perfect for entertaining guests or just enjoying a relaxing drink after a long day.
The bar counter

serves as the focal point of any home bar. It provides a place to prepare drinks while setting the tone for the whole bar room. If you want a classic style, choose a wooden bar counter with a brass foot rail. But if you are a modern lover, a sleek, minimalist bar counter with a glass top should be right for you.

Bar stools

complement the overall design. Thus, they must be comfortable and stylish. Leather bar stools with wooden frames work for a classic bar style, while bar stools with clean lines and metal frames should suffice for a modern bar style.
Quick Tips when Selecting Furniture
Measure the space where you want to place them so they do not make the area look overcrowded.

Finalise your style. The pieces should match the overall style of your home bar.

Make sure they are comfortable to sit on for long periods.

Ensure that they can withstand frequent use.

Consider materials that are easy to clean and maintain.

Stick to your budget by buying pieces gradually to spread out the cost.
Choosing the Right Lighting
The proper lighting sets the tone for your home bar by creating a warm and inviting ambience perfect for guests and you who had a long day. Below is a guide on the types of lighting you can incorporate, how to enhance the atmosphere, and a few tips on choosing the right lighting fixtures.
Types of Lighting
There are three types of lighting to choose from depending on your home bar goals. Firstly, ambient lighting, which illuminates the entire space. Task lighting is used to emphasise areas such as the bar counter or your spirits collection. Lastly is the accent lighting. It is used to create a focal point or add drama to an area.
Enhancing the Ambience
Set the right mood by using various kinds of bulbs. For a cosy and inviting vibe, consider installing warm-toned light bulbs. But if you want a modern and edgy feel, go for cooler-toned bulbs. Dimmer switches, on the other hand, can be used to adjust the brightness of your lighting fixtures.
Some Tips
Consider the size and style of your space when selecting lighting fixtures. If you have a small home bar space, consider using recessed lighting for a streamlined look. However, if you have a larger area, pendant lights and chandeliers are a good addition for a dramatic and elegant effect.
A modern home bar should house industrial-style lighting fixtures, while a classic bar is distinctive with vintage-inspired fixtures.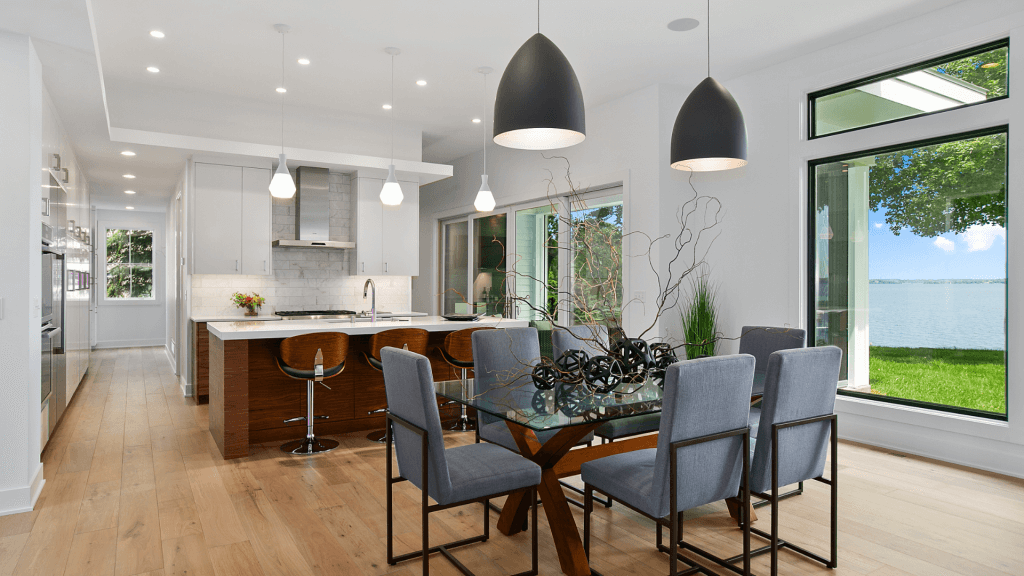 Picking the Perfect Colour Scheme
The right colour scheme also sets the tone for your space. Here are some tips for picking the perfect colour scheme for your home bar in Singapore.
The first step is to consider your preferred style. If you want a modern look, go for a monochromatic colour scheme with black, white, and grey. However, if you want a classic style, a rich colour scheme with deep reds and browns can do. A tropical and beachy vibe can be made by opting for a bright and bold colour scheme with shades of blue and green.
You must consider the colours and patterns already present in your home to achieve cohesion. If you have neutral walls, add a pop of colour with brightly coloured bar stools or install a colourful backsplash. However, if your home is already colourful, opt for a more subdued colour scheme to create a sense of balance in your home bar.
Adding Decorative Elements
Decorative elements add personality and charm to your bar space, further enhancing its overall aesthetic. To guide you on your decorative choices and for a cohesive design, choose a theme for your home bar. A tropical-themed bar can take in elements like bamboo accents, seashells, and tropical plants. Vintage signs, antique barware, and old-fashioned bar stools would be an excellent addition to a vintage-inspired bar.
Include Artwork, Too.
Artwork also adds visual interest and colour to your bar as long as it complements your colour scheme and style. Add a bold and colourful abstract painting if you have a modern bar with a monochromatic colour scheme. On the other hand, if you have a classic bar with a rich colour scheme, consider integrating vintage cocktail posters or framed botanical prints.
What About Textures?
Yes, they can add depth and interest. So you can add elements like plush bar stools, textured wallpaper, or a woven rug. They can help create a cosy and inviting atmosphere – for your family, friends, and guests.
Maximising Storage Space
Keep your bar area organised and clutter-free by applying these functional storage solutions:
Built-in cabinets

are an excellent option to maximise storage space in your home bar. To do this, add cabinets with glass doors to showcase your barware and bottles. Installing backlit LED lighting inside the cabinets highlights your collection and adds a modern twist.

Wall-mounted shelves

serve as additional storage space, at the same time a decorative element to your home bar. Consider adding them above your bar area to display all your glasses, mixology books, and decorative items.

Under-bar storage

is another excellent way of maximising the space by storing your cocktail shakers, mixers, and extra alcohol bottles here.

Multifunctional furniture

are furniture pieces that serve multiple purposes (e.g. a bar cart with shelves and cabinets). Incorporating them integrates style and function into a furniture piece.

A hidden compartment

can be where your most valuable and rare alcohol bottles are kept.
Maximising storage space is crucial because not only are you designing a stylish space, but also you are creating a functional area where you can aesthetically preserve your barware and bottles.
Incorporating Technology
Take your drinking experience to the next level by incorporating technology in your home bar. Various options are available, from smart appliances to entertainment systems, to create a high-tech atmosphere.
Smart refrigerator

– is one popular technology feature for home bars, which has Wi-Fi connectivity and can be controlled through a smartphone app. You can adjust the temperature and monitor inventory levels with smart refrigerators. Some models also have a built-in camera that captures a photo every time you close the door, so you can see what is inside.

Smart speaker system

– allows you to play music and other audio formats from your smartphone or other devices, giving you full control over your bar's ambience. For a more entertaining and immersive experience, you can consider installing a TV or a projector screen for watching movies or sports events.

Smart lighting

– is an excellent option to incorporate technology. Smart light bulbs can be controlled through a smartphone app or voice commands, so you can adjust the lighting based on the mood or occasion. You can also program the lighting to change automatically at a specific time of the day.
Technological features complement your decor and the overall ambience of your home bar. They always serve as the final puzzle piece before you can achieve a picture- and mood-perfect bar room.
Maintaining your Home Bar
Yes, you have a beautiful home bar to relax on. But do not forget to maintain your home bar so that it continues to look its best and remain functional over time. You can follow these tips to preserve its beauty for many years to come.
Wipe down surfaces, polish metal elements, and clean glassware and accessories.

Use a soft cloth and a mild cleaner when cleaning wooden surfaces.

Avoid using abrasive cleaners in cleaning.

Address damages and malfunctions as soon as they happen. For instance, if you notice scratches or chips on the bar surface, consider contacting a interior design firm or an interior designer for advice on repairing it.

Avoid placing heavy objects on the bar surface or using it as a cutting board.

Be cautious with spills.

Avoid placing hot objects directly on the surface.

Seek professional advice when needed.
Conclusion
Congratulations on successfully reading through these interior design tips on transforming your home into a stylish bar and eventually mastering them. You've learned about the appropriate bar furniture, lighting, colour scheme, decorative elements, storage solutions, and technology, so be confident that you will impress your guests and entertain them in style.
Your home bar should reflect your personal style and taste, so feel free to experiment and make it your own. Get the right combination of design elements and make your home bar the focal point by engaging the services of a Singapore interior design firm like Style+Space. We will take the hassle from you and give back a 100 percent stylish bar you will never see and experience. Contact us today to get started!