7 HDB Renovation Works That Require Permits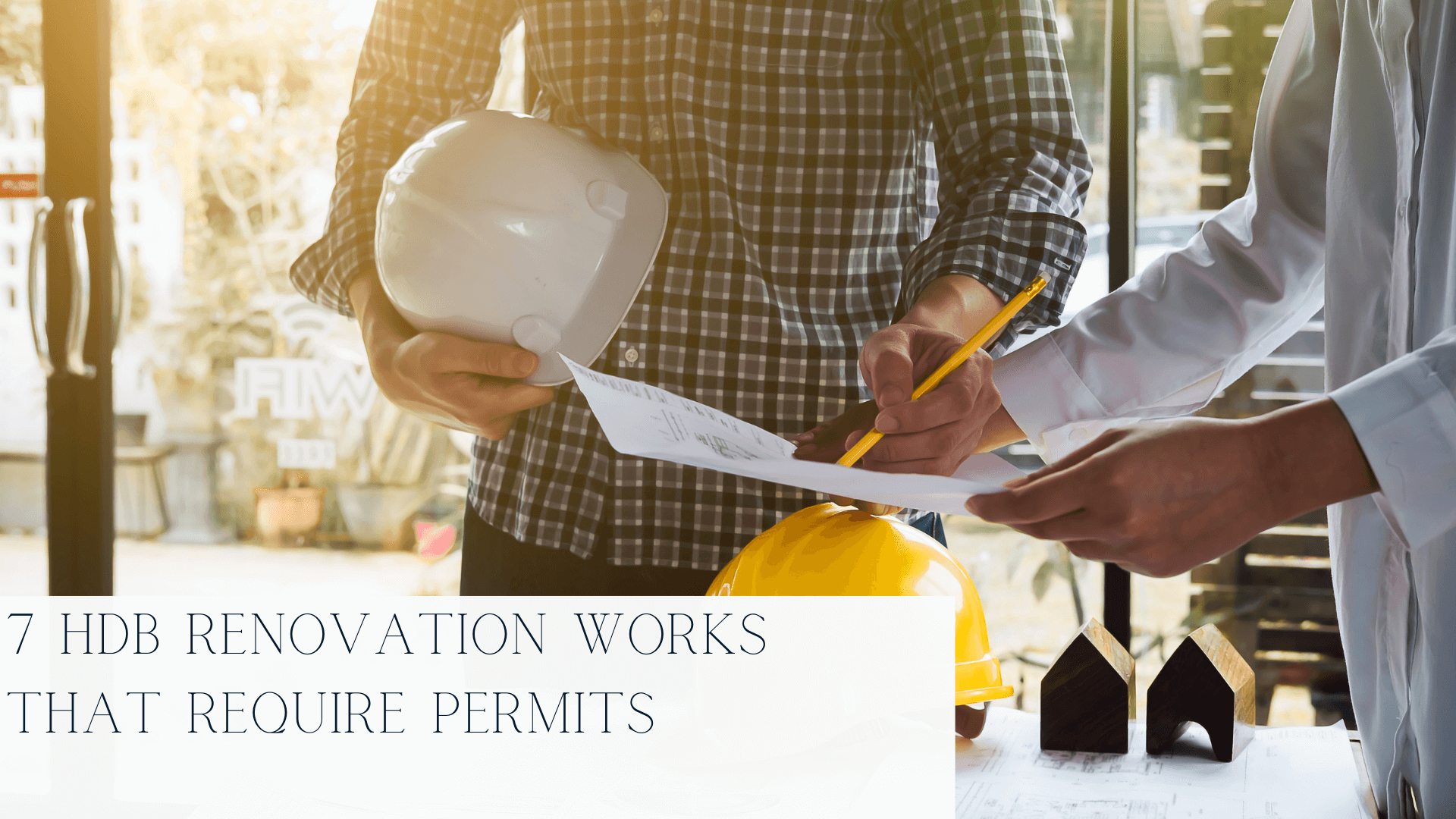 Some people believe that they can undertake a home makeover without following any guidelines. One argument among some homeowners is that they have every right to renovate their homes however they please after buying them.
The truth is that guidelines need to be followed when renovating any property, including your home. In Singapore, these guidelines are set by HDB. As part of their guidelines, homeowners must obtain the necessary permits for specific renovation works. These include:
Floor Replacements
If you're thinking about hacking up your flat's existing floor or elevating it, you will require a permit from HDB. Besides the permit, you also have to keep in mind other guidelines. One is that the new floor you install must not exceed 5 cm in height. In addition, the space between the floor and the ceiling should not be less than one meter. Following this is essential to prevent accidents and ensure a comfortable vertical room.
Wall Hacking
If you want to demolish your walls to either add more room to your flat or create an open plan concept, you'll need to get the appropriate permits, just like replacing your floors. Any changes to your home's structural integrity that may affect the complex's structural integrity will require board approval. Before beginning your restoration job, you should check with HDB to determine which walls may and cannot be hacked.
Door Relocation
If you're planning to modify the layout by moving a door to a different location, you will need to get permission from the board first. Remember that you're not allowed to install them through reinforced walls. Since this will involve hacking, it may affect load-bearing columns essential for the building structure.
Window Replacement
Replacing your windows might not seem like a big deal since it only affects the aesthetics of your property. But, it does affect your safety and the safety of other homeowners in the building.
Some of the signs that you need a replacement include:
Cracked or loose glass panels
Jammed adjustable lever
Damaged safety features
Jammed rollers
Sagged or bent friction stay
Deteriorated corner brackets
Over time, your windows will start to rust and corrode. If left unchecked and unmaintained, there is a possibility that it may fall and injure someone.
Window checkups, repairs, and replacements must adhere to Building Control Regulations to ensure that the windows are secure and well-maintained. Furthermore, any window work must be completed by a Window Contractor approved by the Building and Construction Authority (BCA).
Bathroom Works
Many bathroom works involve replacing the wall & floor tiles, sink, water pipes, or toilet bowl. Changing wall and floor tiles consists of much hacking.
HDB also strictly limits the replacement of bathrooms for the first three years. This is due to the possibility of leakage since the waterproofing membrane requires time to stabilize. Once three years have passed, a request can be submitted for renovation approval. Remember that the flooring thickness can only be within 5cm with 2.5cm wall finishes.
Plumbing
HDB requires installing proper piping systems to ensure adequate drainage and water supply for each flat's needs. The same applies to the repositioning of the sink in your kitchen.
Meanwhile, it is important to engage the Public Utilities Board (PUB) Licensed Plumber to do any intensive plumbing work, such as replacing water pipes, installing the toilet pan, and concealing lines.
Electrical Works
According to HDB, only licensed electricians can undertake electrical rewiring projects. They also limit the installation of air-conditioning to BCA-trained installers. Like the previously mentioned activities, an installation report must be submitted and approved before starting the project.
The Importance of Getting a Permit
It may seem that the application process for renovations is time-consuming. However, it is relatively straightforward and will require three weeks to get approval.
The importance of getting approval for home renovations is that it allows you to ensure that the work done on your property will not cause any damage or safety hazards.
There are many ways to obtain the necessary permits, but the best way is to consult with your interior designer. Their skills and knowledge in the field will guide you to execute your design plans following HDB regulations properly. So, reach out to them to get your renovation started.